Pischanenko Asiya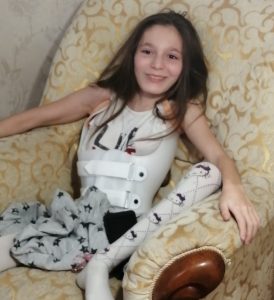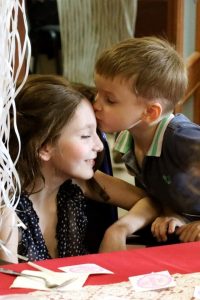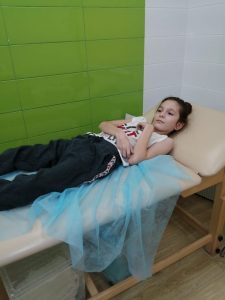 Pischanenko Asiya was born in 2006 year in Odessa.

In 2015, Asiya was diagnosed with a rare genetic disease, Ataxia Friedreich. Because of this disease,  girl cannot move and serve herself on her own, while all her intellectual abilities are age-appropriate.

The disease progresses and every day it gets worse. Friedreich's ataxia, unfortunately, is not treated and leads to diferrent problems and diseases in cardiology, gastroenterology, and surgery.

Asia attends rehab classes 5 times a week. Without rehabilitation, her body simply couldn`t function.

With constant frequency, Asiya is forced to adhere to a therapeutic diet, take vitamins, and undergo treatment at multidisciplinary doctors – a gastroenterologist, orthopedist, cardiologist, neurologist, and other doctors, depending on her well-being.

A huge amount of money is spent on all therapy, rehabilitation, treatments every month. The girl needs our common support and help.

Do not pass by someone else's misfortune - help as much as you can.

LET ALL CHILDREN BE HEALTHY!