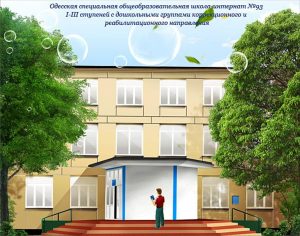 The history of the Odessa school – boarding school No. 93 for blind children is rooted in the nineteenth century. Today more than 70 children study and live in this educational institution.

Pupils of boarding school No. 93 have big problems with eyes, some of the children see absolutely nothing. Some children grow up without parents –  teachers of  this boarding school are their main family.

Today, boarding school No. 93 has an extensive list of problems:

...